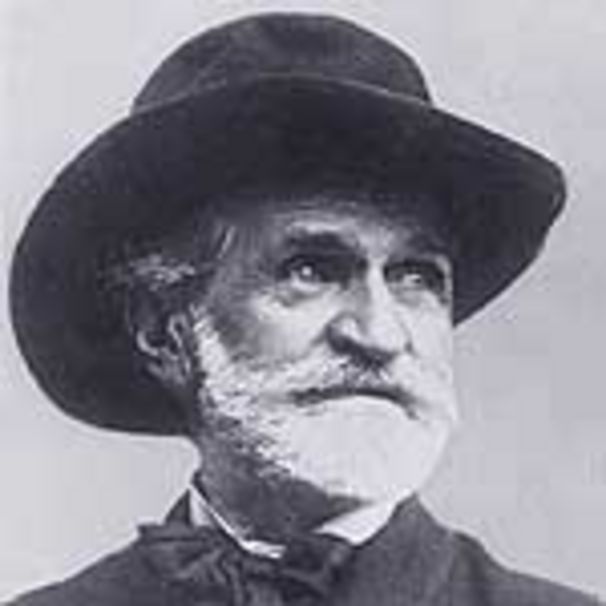 The English version of this text is published here as soon as possible.
Bei vor allem fortgeschrittenen Verdi-Kennern ist bekannt, dass der Maestro als Gutsherr und großzügiger Gastgeber die Qualität der Küche für sehr wichtig erachtete.
Auch die Kakaobohne als Grundlage zur Fertigung von äußerst feinen Schokoladendesserts nahm darin einen besonderen Stellenwert ein. So gibt es in Verdis Archiv, das sich - wie bekannt - in seiner Villa Sant' Agata befindet, mehrere Dessertrezepte, wovon einige nach Verdis Tod in die Öffentlichkeit gelangten, weil Barbarina Strepponi, die Schwester von Verdis Gattin Giuseppina, -sie stand in Verdis Dienst- sie an einen befreundeten Konditor in Cremona weitergegeben hatte.
Ob das auch im Einvernehmen mit dem Maestro selbst geschehen ist, kann nicht mehr nachvollzogen werden.

Eines dieser Rezepte ist im Besitz der IGVS, weshalb die Idee entstanden ist, ein feines Schokoladenprodukt international auf den Markt zu bringen.
Auch durch 'dieses' gewissermaßen Nebenprojekt kommt ebenso wie bei dem Buch, Olivenöl- und Weinprojekt ein Anteil des Gewinns der IGVS zu Gute, um bestimmte Stiftungsprojekte finanzieren zu können.
Die IGVS würde sich freuen, wenn diesbezüglich spezialisierte Personen mit Ihr in Kontakt treten wollen um zu helfen das Projekt erfolgreich zu verwirklichen.

Fühlen sie sich dazu inspiriert, nehmen sie dann bitte Kontakt mit dem Stiftiungssekretariat auf. Klicken sie dafür hier.
Der Namen VERDI - NI ist geschützt
Zurück zur Hauptseite Stiftung? (Klicke

hier)