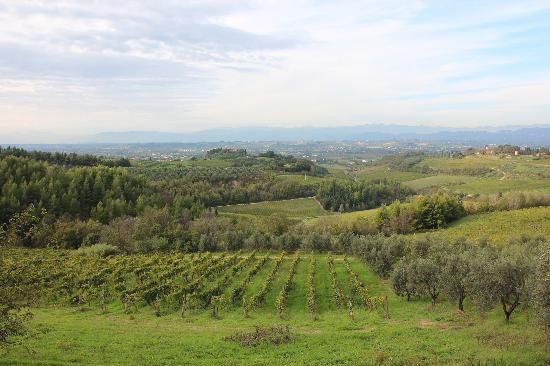 The English version of this text is published here as soon as possible.
Ähnlich wie bei dem Bio-Olivenölprojekt möchte die Int. G. Verdi Stiftung in Zusammenarbeit mit dem in San Miniato (Pisa / Toskana) niedergelassen Bio-Weingut Marrucola (Bild oben), das hervorragende Weine produziert -zeitnahe eine Flasche 0.75 Liter absoluten Spitzenklassen Roth und Weißwein international auf den Markt bringen.
Hauptziel dieses Projekts ist es, dass die IGVS von jeder verkauften Flasche Öl einen Betrag erhält, womit ein Stiftungsprojekt unterstützt werden kann. Dabei wird vor allem an das Editieren, Kommentieren und Herausgeben eines Briefwechsels gedacht oder auch an eine Investition zur Erweiterung des Stiftungsarchivs.
Bei welchen Adressen das Olivenöl erworben werden kann, wird zeitnah bekanntgegeben.
Nichtdestotrotz kann das Öl schon ab sofort beim Stiftungs-Shop bestellt werden.
Bitte verwenden Sie dafür folgende Emailadresse:
oil@international-giuseppe-verdi-foundation.org
Nach Zahlungseingang wird das Öl dann direkt aus Italien an die Lieferadresse zugesandt.
Zurück zur Hauptseite Stiftung? (Klicke hier)